Source: Auto Evolution
Nowadays, when new-age muscle cars are at least as exuberant and their retro siblings, it might seem odd to think that an icon like the Dodge Charger was once an experiment. Well, there's no better way of illustrating this than talking about the first generation of the Mopar machine. And the example we have here is ready to take that legacy further.
The original Charger's production version landed halfway through 1966 and while this could be optioned as a muscle car (think: medium-sized platform, big muscle), it was more of a lavish proposal, one built on the same platform as the Coronet. Perhaps the best clue towards the said nature of the car came from its cabin, which featured four individual seats, a console running the entire length of the interior, as well as a futuristic instrument panel.
With its fastback roof and its luxurious features, the B-body-based Charger came with a hefty $3,100 starting price. As such, Dodge introduced limited changes for the 1967 model year. Instead, the Charger was completely redesigned for the 1968 model year, reaching the form many enthusiasts think of when hearing this name.
The fastback roof and the upper-class image made roof for a sportier image, with a Coke Bottle profile, while the doors and hood were adorned with dual scallops.
Nevertheless, the original Charger remains a dreamer's car, an image this Copper-finished 1967 example is clearly worthy of. Not only does the said hue match the black vinyl top of the car brilliantly, but the plush cabin of the Mopar machine is also a sweet display of the Copper theme.
Under the hood, we find the base 383ci (5.2-liter) V8, while this is mated to the optional three-speed automatic tranny.
The slab of America is up for grabs and here's what it's seller, which can be found in the Instagram post below, had to say about the Dodge: "Completely restored with 4,013 miles on the odometer, which was reset at time of restoration. Runs and drives excellent, with air conditioning,"
POSTED ONAPRIL 29, 2020EDIT"FIVE THINGS TO KNOW ABOUT THE 2020 JEEP WRANGLER ECODIESEL"
Source: Forbes
Jeep took a great idea from their corporate sister company, Ram, by adding a refined diesel engine to one of its vehicles. The 2020 Wrangler is available with a 3.0-liter Ecodiesel engine, which is mechanically the same as the one we see in the Ram, but it has been altered to help the off-roader maintain its hardcore abilities.
The upgrade to diesel is a significant improvement for the Wrangler, and should be on anyone's shopping list that is considering buying a Jeep. Here are five things to know about the 2020 Jeep Wrangler Ecodiesel:
It Has Torque To Spare
Off-roading is much more about precision, torque, and low-end power than it is about speed and handling, so the addition of a torque-heavy diesel engine to the Wrangler line makes perfect sense. The power plant's 442 lb-ft comes on at just 1,400 RPM, which gives the low-down grunt a vehicle needs to be a competent off-road ride. Unfortunately, the extra torque from the diesel didn't add anything to the Wrangler's towing rating, as it remains at 3,500 pounds. Today In: Cars & Bikes
It's More Refined Than Ever Before
It's a diesel, but it's not the clunky, rough engine many of us probably remember from decades past. The Wrangler accelerates smoothly and gives little indication that there's anything other than a gas engine under the hood. Shifts from the eight-speed automatic gearbox are timely and keep the diesel where it needs to be to produce the most power.
It Comes With Big Diesel Sound
In motion, the Ecodiesel-equipped Wrangler is as quiet and compliant as anyone can expect from a rugged Jeep, but cold starts are another story. The sound isn't all that different than a big diesel truck as the Wrangler is warming up, but the idle calms down once the vehicle is warmed up. Under acceleration, the engine produces a pleasant diesel turbo whine that is just loud enough to make itself known.
It's Comfortable
This has less to do with the engine and more to do with the fact that Jeep has been hard at work for years to make the Wrangler as comfortable and usable as possible on a daily basis. We tested both the Sahara and Rubicon models, both of which bring several creature comforts, such as a leather upholstery, heated seats, power windows and door locks, and a premium stereo. It's not a Lincoln, but the Wrangler is more comfortable now than ever before.
Technology
The Wrangler doesn't suffer in the tech and safety departments just because it's a hardcore off-roader. Jeep, as part of Fiat Chrysler Automobiles, gets FCA's crazy-good Uconnect infotainment system. In our Rubicon tester, that system ran on an optional 8.4-inch touchscreen that is both colorful and bright. The system also runs Apple CarPlay and Android Auto. Though they're locked away in added-cost options packages, the Wrangler is available with all of the latest safety tech. The $995 Safety Group brings blind spot monitoring, rear cross-traffic alerts, and a rear parking sensor system, while the $795 Advanced Safety Group brings advanced braking assist, full speed forward collision warnings, adaptive cruise control, automatic high-beam headlights, and enhanced adaptive cruise control.
Overall, the diesel engine is just what the doctor ordered for the Wrangler. It's well-suited for the tasks that makes it a special vehicle and the Jeep's refinement, comfort, and technology make it one of the most advanced off-roader the company has produced yet.POSTED ONMARCH 17, 2020EDIT"CORONAVIRUS PRECAUTIONS"
Our Sales, Service, and Parts departments are OPEN and we are taking a long list of precautions to keep you, and our employees, safe!
Here at Bustard Chrysler Listowel, we know that having a safe and reliable vehicle is essential to you and your family. We are committed to ensuring that you have a safe vehicle to drive – whether your vehicle requires some maintenance, or you are looking for something new altogether!
We are pleased to announce that our Sales and Service departments are open for business, appointments preferred. We are also offering Parts curbside pickup. Bustard Chrysler is strictly abiding by provincial guidelines for the safe reopening of our dealership and will continue to act on the advice of the provincial government and public health.
If you are in the market for a new vehicle and considering our dealership, we strongly advise that you first use our wide array of online tools to do everything from Appraising Your Tradeto Applying for Financing, or submitting an inquiry to our Sales team who are committed to responding to all online and telephone inquiries! Learn more about the benefits of shopping online with Bustard Chrysler Listowel here.
We are making sure to update our Virtual Showroom and have Sales Consultants ready to assist with your research, assisting you with your finance application, and scheduling a safe Minimal-Contact delivery of your new vehicle once our physical showroom re-opens for business. We offer contact-less Service Appointments so that you can have your vehicle serviced without ever stepping foot in our building.
Our Sales Consultants are committed to responding to your online inquiry in a timely fashion and providing as much information as they possibly can from the comfort and safety of their homes. Whether you're just doing some research, or looking to purchase a specific vehicle, our New and Used Vehicle DIGITAL Showrooms are open for business.
Bustard Chrysler Listowel's Sales Department is open Monday-Thursday, 9:00-7:00, and Friday & Saturday 9:00-5:00. Our Service Department is open Monday-Friday, 8:00-4:00, appointments preferred. Our Parts Department is open and available for curbside pickup from 8:00 am through 4:00 pm. Appointments will be prioritized for emergency, commercial, and delivery drivers in order to ensure Health Care Professionals and Emergency Responders, and Essential Service Workers have safe and reliable transportation. Please call us at (519) 291-1900 for more information.
Visiting our store for your Sales or Service Appointment is going to be a little bit different moving forward, and subject to change regularly. Out of an abundance of caution, Bustard Chrysler Listowel will be taking the following additional steps to reduce the potential spread and impact of COVID-19 on our customers and staff, including, but not limited to:
While we can certainly accept walk-ins, we would prefer you book an appointment in order to visit our Service or Sales Departments. This allows us to stagger appointments to avoid line ups, sanitize high-touch areas regularly, and minimize the number of people at our location at any given time. Call us at (519) 291-1900 to book your appointment, or for more information.
Employees have been asked not to report to work if they are experiencing any known symptoms of COVID-19, including fever, tiredness, shortness of breath/difficulty breathing, dry cough, and/or sore throat. We also ask that customers refrain from booking an appointment if they are exhibiting any of the aforementioned symptoms, in order to ensure the safety of fellow customers and our employees. Customers booking a Sales or Service Appointment will be advised not to visit the dealership if they are exhibiting any symptoms associated with COVID-19.
The number of employees within our sales, service, and office areas will be limited to ensure we can maintain a 2-meter distance between employees at all times.
We have deployed hand sanitizer throughout the store and have multiple handwash stations available for both employees and customers.
Credit card payments will be processed over the phone prior to, or at the time of pickup, wherever possible.
The store is cleaned continuously throughout the day. Washrooms, break areas, high touch point areas such as light switches, door handles, banisters, tables, telephones, computer accessories, etc., will be cleaned regularly throughout the day. Each employee has access to the materials needed to sanitize their work stations regularly throughout the day and are committed to doing so regularly.
We have applied accepted physical distancing measures to avoid any direct contact between individuals (handshakes, hugs, etc.) and the required 2-meter distances will be enforced in customer areas with markings and/or Plexiglas.
When you arrive for your Service Appointment, please park your vehicle in our lot and proceed to our Service Entrance. There is a lock box available outside the door which you can place your keys in, or visit the table inside our entrance to drop off your keys.
All vehicles in for a service appointment will be sanitized upon arrival, and prior to pick up, by staff wearing PPE. The key, as well as interior and exterior door handle, vehicle's push-start, touchscreen, steering wheel, shift knobs, e-brake lever, and other critical high-touch touch points immediately in order to protect our staff and fellow customers.
We are pleased to offer fully contactless service appointments including a complimentary Valet & Vehicle Sanitation Service. Valet drivers in full PPE will pick up your vehicle from your driveway, and it will be returned to your driveway sanitized and serviced. Please speak with our Service Appointment Booking Coordinator for more info!
If you require an auto part, please visit or call our Parts Department at (519) 291-1906 anytime Monday through Friday between the hours of 8:00 AM and 4:00 PM and we would be happy to assist you in obtaining the required Parts in a timely fashion. All Parts pickups must be paid over the phone prior to pick up. We are pleased to offer Contactless Curbside Pickup to both individual customers and wholesale vendors, and we can accept walk-ins as well. Speak with our Parts Specialists for more information.
We will maintain a record of all customers and staff in the store at any given time in order to support provincial contact tracing guidelines. If you are visiting for a Test Drive Appointment, we are required to take a photograph of your drivers' license to keep on record. You will also be required to complete a check in form.
We ask that all customers with a Sales or Service appointment either wash your hands or apply sanitizer before entering our store. This will also be required after test driving a vehicle.
At this time, we regret to inform you that Sales Specialists will be unable to join customers on test drives in order to ensure we maintain a safe physical distance.
All test drive vehicles will be sanitized after every customer visit. The key, as well as interior and exterior door handle, vehicle's push-start, touchscreen, steering wheel, shift knobs, e-brake lever, and other critical high-touch touch points immediately in order to protect our staff and fellow customers. We will be keeping digital records of vehicle disinfection.
Should you purchase a vehicle at Bustard Chrysler Listowel, we have a process in place to maintain physical distancing recommendations when you sign your contract and complete any other applicable paperwork. All surfaces will be disinfected regularly, and we will be asking that our customers and staff observe proper hand-washing protocols immediately upon completion of signing.
All employees involved in the evaluation of a trade appraisal will wear PPE (gloves and face mask) throughout the process and observe proper handwashing protocols immediately following the trade evaluation. Trade-in vehicles will be left idle and locked for 48 hours prior to being disinfected, cleaned, and detailed, prior to going on the lot for sale.
Upon delivery, your new vehicle will be fully sanitized, including the steering wheel, gearshift, touchscreen, seatbelt buckles, accessories, door and trunk handles, before we provide you with the keys to your new vehicle (which will also be disinfected). During the delivery process, your Sales Specialist will be sure to maintain a 2-meter distance from you. Unfortunately, at this time, we will not be able to physically enter the vehicle and review technical and other features with you, however our staff are happy to provide a full demonstration of the vehicle's features virtually (IE. Online video, FaceTime, etc.).
Remote delivery to your home is also possible – just ask our Sales Team for more information!
PPE (masks and gloves) are available for all staff and customers who would like to wear them, and will be a requirement of staff for specific tasks, IE. Appraisals, disinfecting vehicles, etc.). Sales Specialists will gladly wear PPE during their interactions with customers if so desired by either party.
If you are feeling ill, please stay home. Please do not hesitate to contact us at (519) 291-1900 for more information as to what we are doing to support our staff and customers and ensure their health and safety is the first priority. Stay tuned to our Facebook page for updates.
Bustard Chrysler Listowel is here to help during this difficult time and will take every step necessary to ensure the safety of our staff, our customers, and their vehicles during the Coronavirus outbreak. We wish you all the best. Stay healthy.
We appreciate your cooperation with the above procedures. We are committed to upholding these processes and doing everything we can to ensure the safety and good health of our employees and customers. We know having a safe and reliable vehicle is essential for you and your family, and our Sales and Service Departments are here for you. Please note, the situation is fluid and changing every day, and we appreciate your patience and understanding as we adapt to rapidly changing circumstances.
Stay safe!
Here are some tips to keep you and your families safe and reduce the spread of Coronavirus (as recommended by the WHO (World Health Organization):
Wash your hands regularly with antibacterial soap and water, not just after using the washroom. If you do not have access to soap and a sink, use alcohol-based hand rub and rub it into your hands for 30-60 seconds, until all the alcohol has evaporated.
Before you eat, wash your hands, or at the bare minimum, use an alcohol-based rub.
Clean off your cell phone regularly.
Maintain social distancing and stay 1-2 meters (3-6 feet) away from others, particularly those who are coughing or sneezing.
Avoid touching your eyes, nose, and mouth.
Practice good respiratory hygiene.
Get into the habit of coughing and sneezing into your elbow as opposed to your hands.
If you have a cough, fever, or difficulty breathing, seek medical attention early. If you think you have Coronavirus, call Telehealth at 1 (866) 797-0000.
NOTE: The above does not constitute medical advice, but is based on WHO recommendations.POSTED ONFEBRUARY 27, 2020EDIT"2020 JEEP CHEROKEE VS COMPASS COMPARISON TEST"
For a brand that prides itself on its SUV virtuosity, there's a bit of a logjam at the core of Jeep's lineup.
That's particularly true of the Cherokee and Compass, two not-so-different takes on small sport utilities. Both tout two rows of seats and good on-road comfort, competing directly with the likes of everything from the Chevrolet Equinox to the Subaru Forester – as well as with each other. Not much separates the pair dimensionally, especially on the inside, and they even look strikingly similar these days. But looks can be deceiving, and lining the pair up side by side reveals some surprising differences.
The Verdict
If you've got a Jeep on your shopping list that isn't a Wrangler, it's hard to go wrong with either the Cherokee or the Compass. Desirable models like the ones tested here aren't cheap, but both are good at what they do and which one's right for you depends on what you plan to do with them.
Those with plans to tow are left with little choice but the Cherokee. It's also the better of the two in terms of refinement, delivering near-luxury levels of cabin comfort and an impressively refined ride. Folks looking to save a few bucks will find most of what they're looking for in the Compass, with its stylish cabin to go along with a surprising amount of space for people and stuff.POSTED ONJANUARY 24, 2020EDIT"PACIFICA HYBRID AWARDED "TODAY'S PARENT APPROVED" SEAL"
Source: Chrysler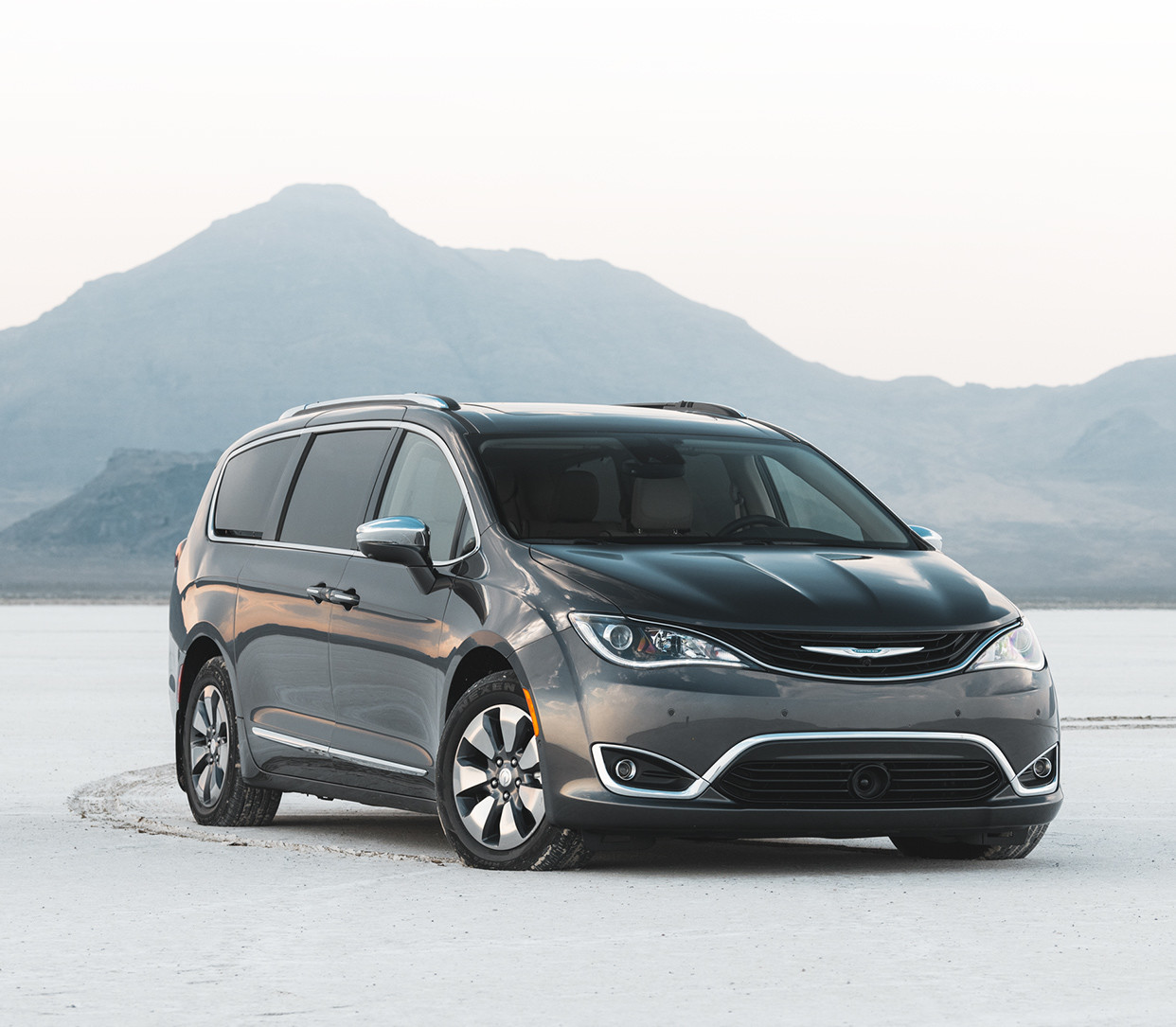 The Chrysler Pacifica Hybrid has earned the coveted "Today's Parent Approved" seal as a result of both lab and real-world parent testing. To earn the rating, Pacifica Hybrid passed exhaustive product testing, excelling in and beyond three core categories: quality, ease-of-use and value for money.

Today's Parent Approved editors and parent testers were impressed with the Pacifica Hybrid results, covering a wide range of features, including safety and security, space for occupants and cargo, finish quality, ride and handling, and the entertainment system. Also factored was how well this vehicle meets the day-to-day needs of families, such as installing car seats, lifting strollers in and out, loading up hockey gear and taking family road trips, as well as the remarkable hybrid fuel economy, in assessing the Pacifica Hybrid's overall value.
GET MORE OUT OF EVERY KILOMETRE
From maximizing driving range and saving fuel while reducing emissions, the Pacifica Hybrid conserves resources without compromising versatility and space. Increasing your options for less dependence on gas, the Pacifica Hybrid offers an astounding 2.7 Le/100 km (105 MPGe) fuel efficiency rating in city driving, easily covering an average daily commute up to 51 km of
electric range and a total driving range of up to 835 km.
EFFICIENCY TO KEEP YOU HUMMING ALONG
Working seamlessly together, the gas and battery operations allow drivers to effortlessly gain efficiency with the worry-free choice of power and charging, designed for simplicity. You'll easily monitor your driving history and real-time results on the unique Pacifica Hybrid information screens, allowing for optimized efficiency. With the capability to perform highway cruising or city driving on battery power, you'll also have peace of mind knowing the gas engine is always ready to take over as needed.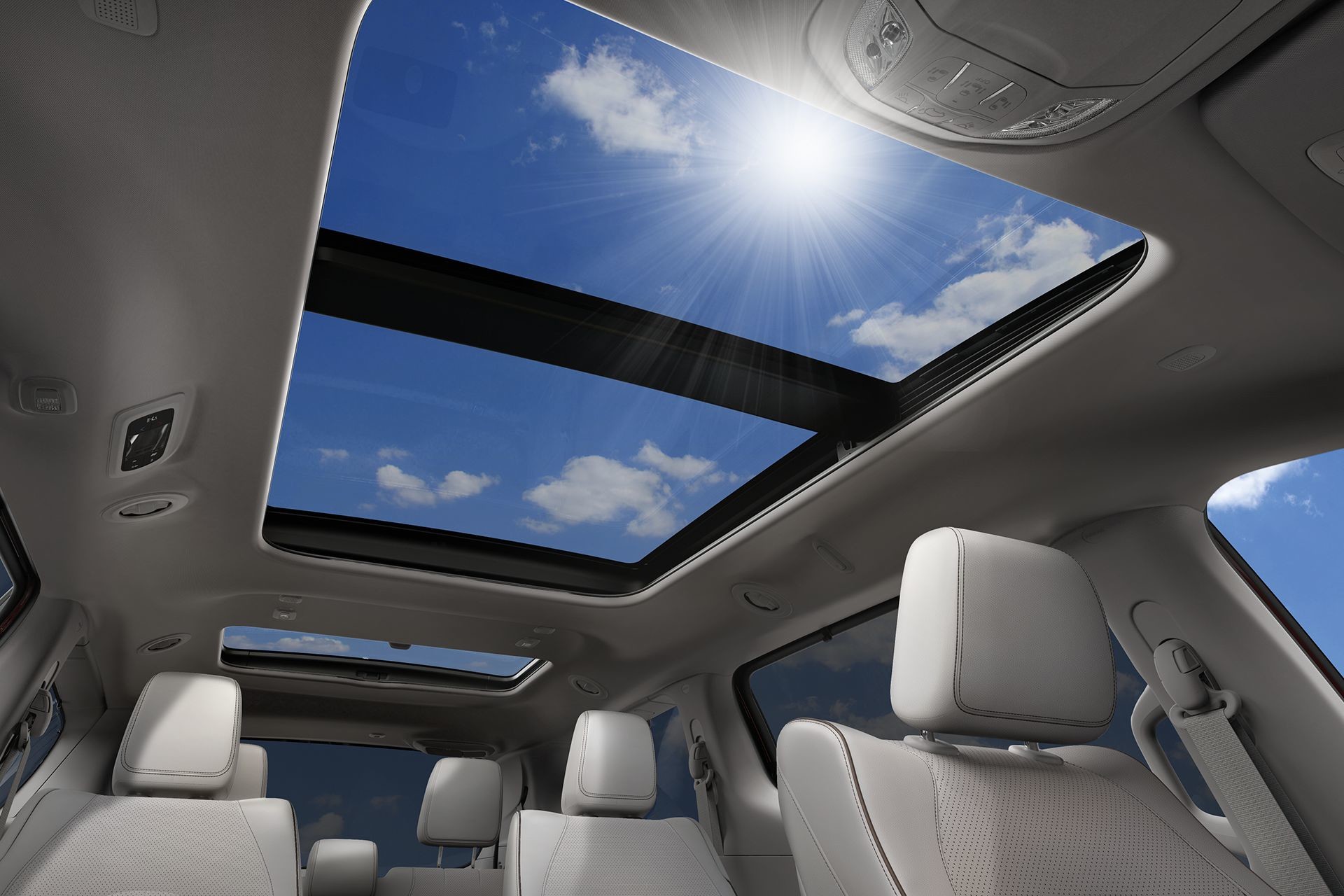 POSTED ONDECEMBER 30, 2019EDIT"2021 CHRYSLER PACIFICA TO BOAST ALL-WHEEL DRIVE"
FULL-LED HEADLIGHTS ARE EXPECTED TO BE STANDARD ACROSS THE RANGE.
Rumours of an all-wheel-drive Chrysler Pacifica have been swirling around the Internet for quite some time, but the 2020MY introduced earlier this year only brought changes to the trim levels and a new Red S Edition. If you want the minivan with an all-paw system, it looks like you'll have to wait for the 2021MY as a report published by Mopar Insiders says the family hauler will finally send its power to both axles.
It is believed the AWD system will be largely inherited from the Jeep Renegade and Compass plug-in hybrids introduced back in March at the Geneva Motor Show with an electric motor powering the rear axle. The SUVs equipped with the eAWD system and a 1.3-litre turbocharged gasoline engine have a pure electric mode offering 50 kilometres of zero-emissions driving and up to 240 horsepower in the case of the Renegade PHEV.
Mopar Insiders has it on good authority the model year change will also bring some styling changes as the minivan will get a new look for the front and rear fascias. A more prominent and bolder grille is on the agenda, as are styling tweaks at the front influenced by the third-generation Chrysler Town & Country as well as the current 300.
More than 20 pre-production prototypes of the 2021 Pacifica have allegedly been built already and it's only a matter of time before we'll see some them out and about testing, while carrying camouflage. The report states an official reveal will take place in the first quarter of next year, possibly at the 2020 Canadian International AutoShow in Toronto programmed for mid-February.POSTED ONNOVEMBER 26, 2019EDIT"A CULTURAL REVOLUTION OF CLASSIC DESIGN & PERFORMANCE"
Source: Chrysler
ENDURING ELOQUENCE AND PERFORMANCE
Providing advanced connectivity and safety technologies confirms this icon
is built for a modern lifestyle. It assures a perfect balance of power, efficiency and convenience to the lasting beauty of the classic, bold shape and dynamic performance even standing still. Premium engineering offers the most technologically advanced all-wheel-drive (AWD) system in its class, available on all V6 models, along with Best-in-Class3 AWD fuel efficiency.
THE FORMULA FOR FIRST PLACE
Known widely for its commanding characteristics, the Chrysler 300 is ready
to perform with Canada's Best-Selling Engine,2 the standard 3.6L Pentastar
Variable Valve Timing (VVT) V6, and Class-Exclusive TorqueFlite® 8-speed
automatic transmission. Furthermore, the available 5.7L HEMI VVT V8 offers surprising power with the efficiency of a much smaller engine thanks to its FuelSaver Multi-Displacement System.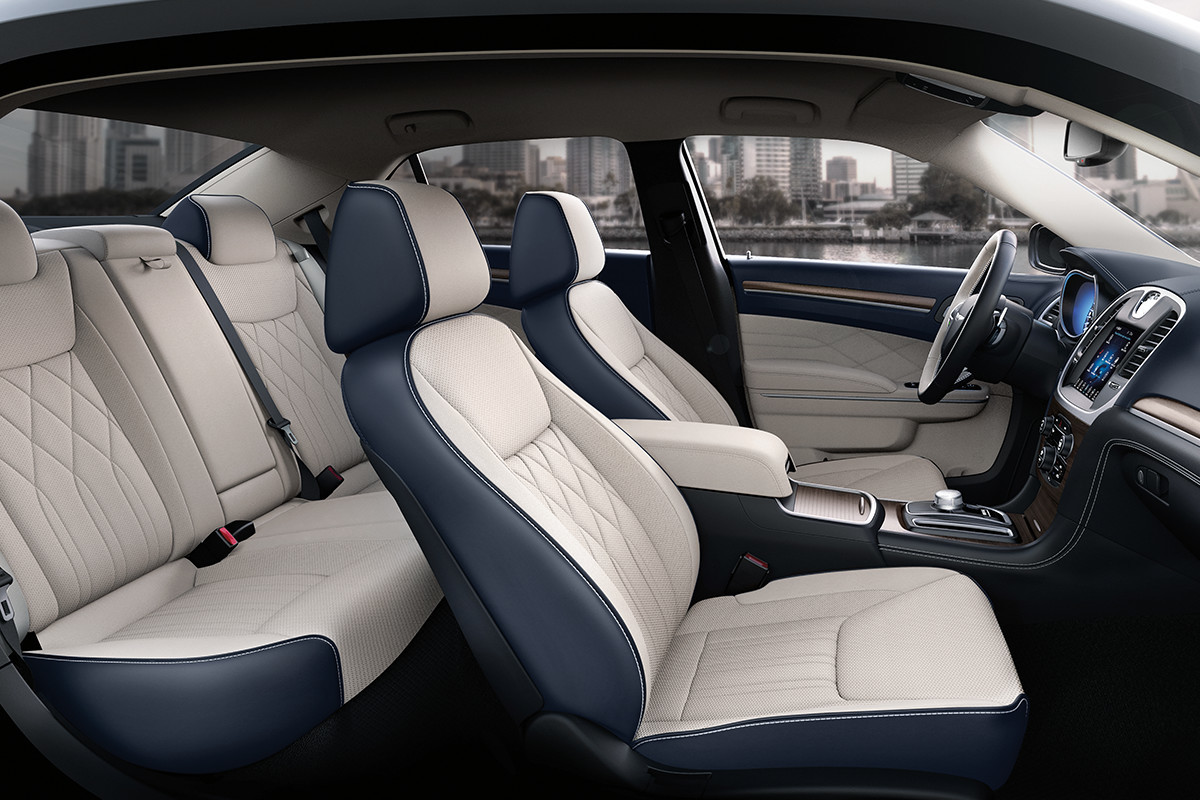 The Award-Winning 300C is a study in exquisite interior craftsmanship. Drivers and passengers will settle into the comfort of premium quilted Nappa leather-faced seats, heated and ventilated front seats and heated rear seats. The rich interior's matte-finish Mocha real-wood accents offer visual warmth to the luxurious craftsmanship.

A heated two-tone leather-wrapped steering wheel fits your grip
like a custom glove. Adorning touch points with an available
leather-wrapped dash, door bolsters and centre console, along
with the ultimate convenience of Class-Exclusive heated and cooled front cup holders, make your cabin experience first-rate every time.
Click here to learn more about the Chrysler 300.POSTED ONOCTOBER 28, 2019EDIT"35 YEARS OF INNOVATION"
Source: Chrysler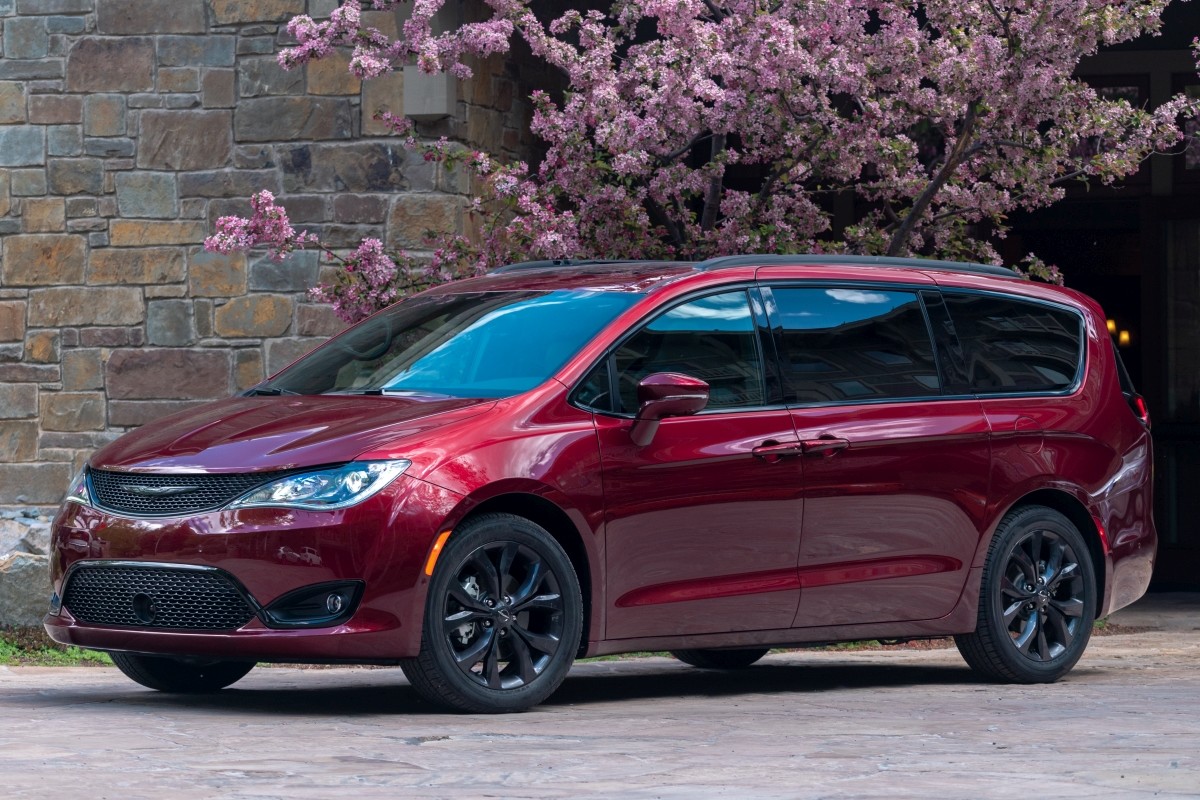 When our first minivans rolled off the assembly line right here in Canada, we knew we had something special
It turns out, millions of others agreed. Over the past 35 years, we have revolutionized the way families work, play and live by proudly putting over 14.6 million minivans on the road.
With each generation of innovation, our Chrysler minivans have continued to make life easier and more enjoyable. It's one of the many reasons why we still lead the minivan segment we created years ago.
Marking the Occasion
All limited anniversary editions get the luxury treatment.
To set it apart, the Chrysler Pacifica 35th Anniversary Editions include a number of unique design touches available on the Touring L, Touring L Plus and Limited models.
The exterior features an Anniversary liftgate badge and a Liquid Chrome Chrysler Wing badge with a gloss black insert on the grille. The all-black interior features Cranberry Wine accent stitching on the leather-trimmed seats and throughout the impressive cabin. Plus, embroidered logos on the floormats for an added touch.
35th Anniversary Editions
Each trim includes a number of unique upgrades.
The Touring L comes standard with 8-passenger seating, an overhead DVD system and 18-inch wheels. A dual-pane sunroof and 8-passenger seating are included on the Touring L Plus, while uniqure, 20-inch aluminum wheels are added to the Limited.
The optional S appearance package can be added to each model for a sportier, blacked-out exterior.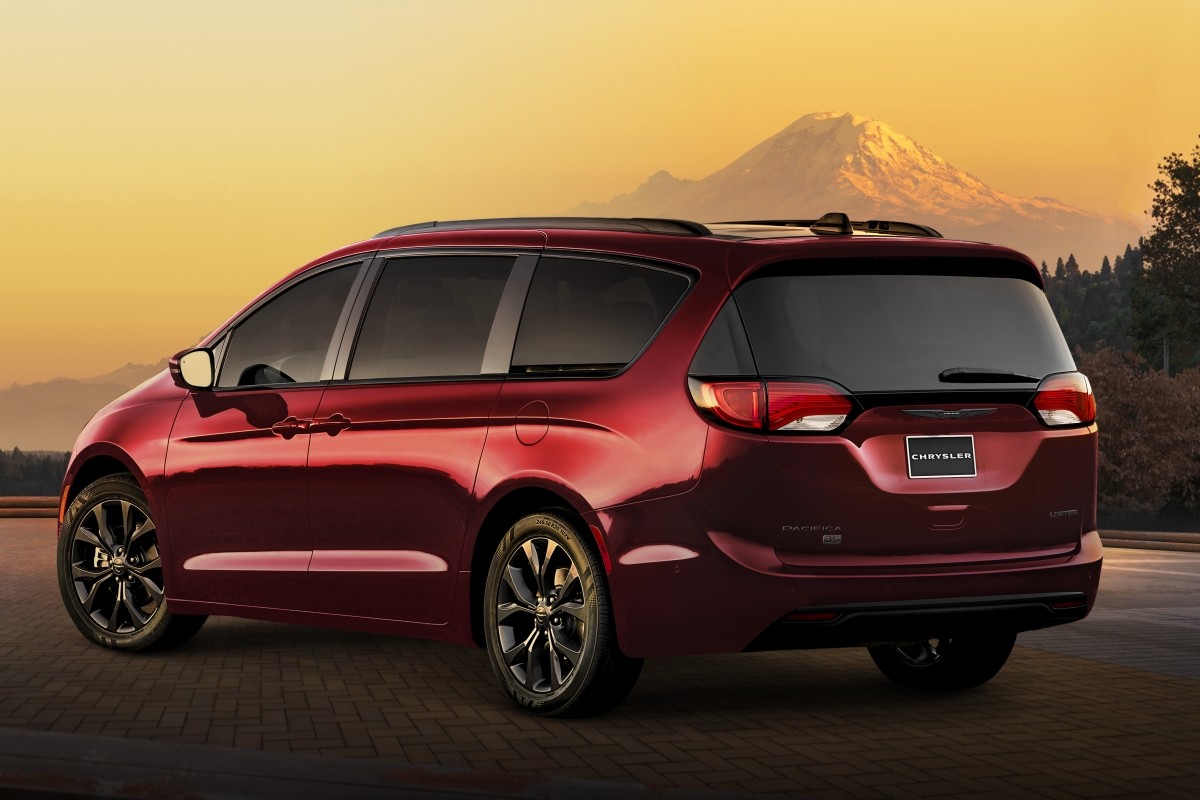 POSTED ONSEPTEMBER 26, 2019EDIT"FEATURES WORTH FLAUNTING | 2019 PACIFICA"
They aren't just all talk. Both the 2019 Chrysler Pacifica and Pacifica Hybrid are equipped with features worth flaunting.
POSTED ONAUGUST 27, 2019EDIT"2020 CHRYSLER VOYAGER"
Source: Driving
CHELSEA, Mich. – Lee Iacocca, the larger-than-life former head of the Chrysler Corporation, recently passed away. He might not have been the first to put a multi-seat box on wheels, but the Plymouth Voyager created under his watch turned the minivan into a mainstream vehicle.
The company retired the Plymouth brand in 2001, and it was left to the Voyager's twin siblings, the Dodge Grand Caravan and upscale Chrysler Town & Country, to carry on the people-mover tradition. But the Town & Country was axed for 2017, replaced by the Chrysler Pacifica.
Now, Chrysler is bringing back the Voyager name, as an entry-level version of the Pacifica. It will go on sale as a 2020 in the United States, arriving afterwards in Canada, likely next year as a 2021 model.
On its introduction, the Pacifica was (and still is) a considerable improvement over the Grand Caravan, but all-new costs cash. The Pacifica debuted in Canada with an MSRP of $44,000. Meanwhile, factory incentives on the Grand Caravan's base Canada Value Package brought it in under $20,000. The Pacifica has come down to $36,995 for 2019, but the Grand Caravan is still $5,250 less (all before incentives). Competitors like the Toyota Sienna and Honda Odyssey are pricey, too, and the Grand Caravan mops the floor with them. Last year, it outsold both those and the less-expensive Kia Sedona, combined.
But the Grand Caravan is an old design, further doomed by the company's decision to eventually market Dodge exclusively as a performance brand. It's soldiered on much longer than anyone expected, and the pull-the-plug date hasn't yet been announced, but it is inevitable.
And so the Ontario-built Pacifica will offer the entry-level Voyager. It's nice to get into the top-level Limited, but the minivan's target market is families, most of whom need to make their money go as far as possible. The Canada Value Package didn't soar up the sales charts on its patriotic name alone.
Like other Pacifica models, the Voyager will use a 3.6-L V6, making 287 horsepower and 262 lb-ft of torque, mated to a nine-speed automatic transmission. This engine is used extensively in the company's lineup, and for a simple reason: it's very good, and it does an excellent job of pulling this minivan around. However, don't expect to see the pricier Pacifica Plug-In Hybrid's powertrain running around with a Voyager badge (or, at least, not anytime in the near future).
In my short stint with it, during a multi-vehicle presentation, I found the Voyager maintains all of the Pacifica's driving characteristics. The ride is smooth and well-planted, taking corners with fairly sharp precision and a minimum of tippyness – always a good thing when you may have delicate young stomachs in the rear chairs. The steering is light enough for easy parking-lot maneuvering, but firm enough at highway speeds for confidence.
We don't yet know how the Voyager will be packaged for Canada, where the current Pacifica comes in the base L, LX, three levels of the Touring, and Limited, but it will likely be similar to how the U.S. will sell it. There, the Pacifica and Voyager will be separate nameplates. The Pacifica will drop its two lowest trim levels, which will become the Voyager L and Voyager LX, along with an LXi exclusively for fleets. An accessibility model will be available as a BraunAbility conversion.
The Voyager L will include air conditioning, keyless entry, stowable third-row seat, heated mirrors, 17-inch wheels, cruise control, a front floor tray (more useful than a full centre console for stashing a purse or pack), front map lights, cloth seats, a seven-inch touchscreen infotainment system with Android Auto and Apple CarPlay, and a tire pressure monitoring system.
The LX adds a "Touring-tuned" suspension, automatic headlamps, three-zone manual temperature control, full interior lighting, steering-wheel-mounted audio controls, power driver's seat, and satellite radio. The fleet-only LXi gets more than the consumer models, adding power sliding doors, roof racks, an auto-dimming rearview mirror, second-row sunshades, a full-length floor console, leatherette upholstery, and a garage door opener.
Seating depends on the trim level. The Chrysler/Dodge minivans are exclusive in the segment with their available Stow 'n Go second-row fold-into-the-floor seats, but only the fleet-spec Voyager LXi gets them. The L's second row is a bench, while the LX gets second-row quad seats, along with the in-floor bins where the folding seats go, but which are only for small-item storage in this model.
The LX and LXi will have an optional Cold Weather Package of heated front seats and steering wheel. All trim levels can add all-weather floor mats and cargo liners, and a Safety Tec package including blind spot monitoring, cross-traffic alert, and rear park assist with braking. The current, base Pacifica L also lacks the folding second-row seats, and it can't be optioned with the heated seats and wheel, so expect that to continue with the Voyager.
Much hinges on the price, and it will be a while before that's released. With any luck, it'll be close to Grand Caravan cash but for a better-performing vehicle. Even in a world of SUVs, you can't beat a minivan for crowd-hauling, and the Pacifica is a very good minivan indeed.
Posts navigation
Page 1 Page 2 … Page 6Next pageSearch for:Search
RECENT POSTS